Throwback Metal 1-Bar Mini Helmet Facemask Kit
Throwback Metal 1-Bar Mini Helmet Facemask Kit
View Images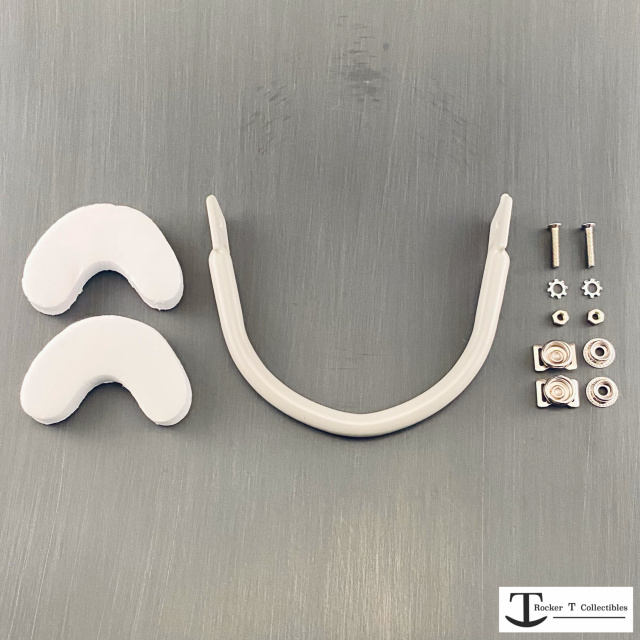 Price: $49.99
Availability: In stock
Prod. Code: Throwback Facemask
Throwback 1-Bar Metal Facemask Kits. Rocker T now carries these "Metal" 1-Bar Facemasks!!! And the added benefit of the mask being metal is, IT CAN HAVE FACEMASK COATING!!! So you can now get a 1-Bar Facemask in every color!!! Change your mini helmet to a throwback to the 60's or 70's style with one of these 1-Bar Metal Facemask Kits. We offer these kits with mask, new jaw pads, screws, washers, nuts and chinstrap snaps. Jaw pad removal is necessary to install this kit. You then need to use adhesive to install the supplied jaw pads.
**FITS RIDDELL VSR4 MINI HELMETS ONLY**
If you're looking to really make your mini helmet look like a throwback, don't forget to get the Rocker T Rivets Package with your 1-Bar mask.
Need Rocker T to build you a complete custom mini helmet? We offer Turnkey "Throwback" VSR4 Customs that you can pick each individual piece of your helmet and we will build it for you! Click HERE for Throwbacks to see your options.